betPawa's Hall of Fame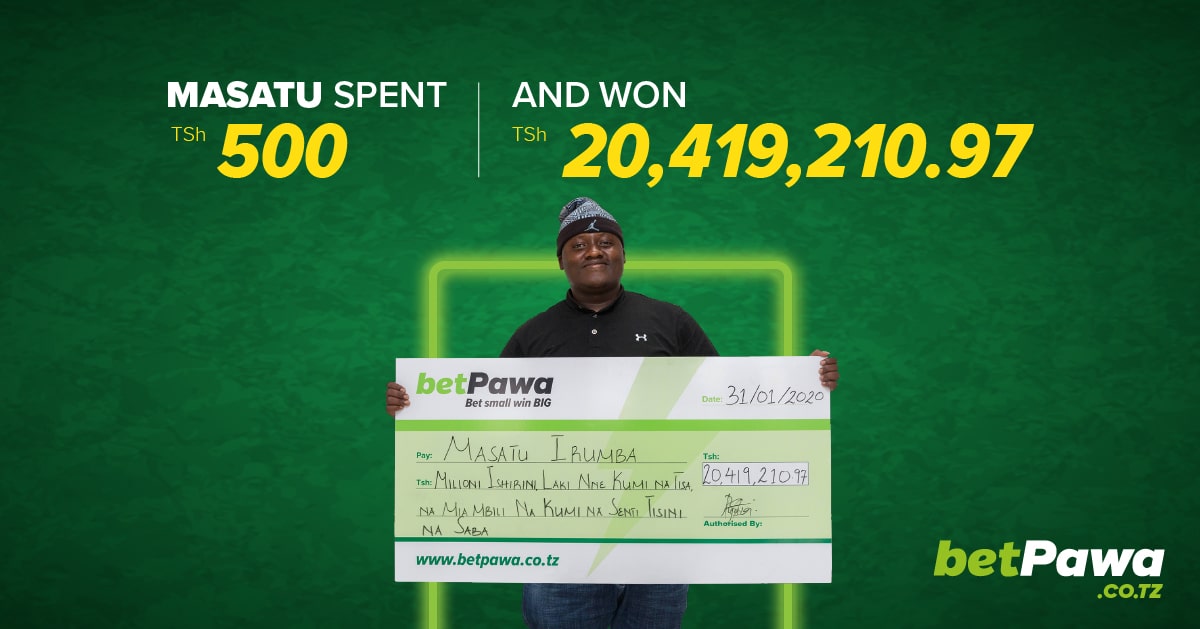 Masatu
Masatu Irumba predicted 24 results to get a 130% win bonus and win TSh20,419,210.97 (before tax) from a TSh500 bet.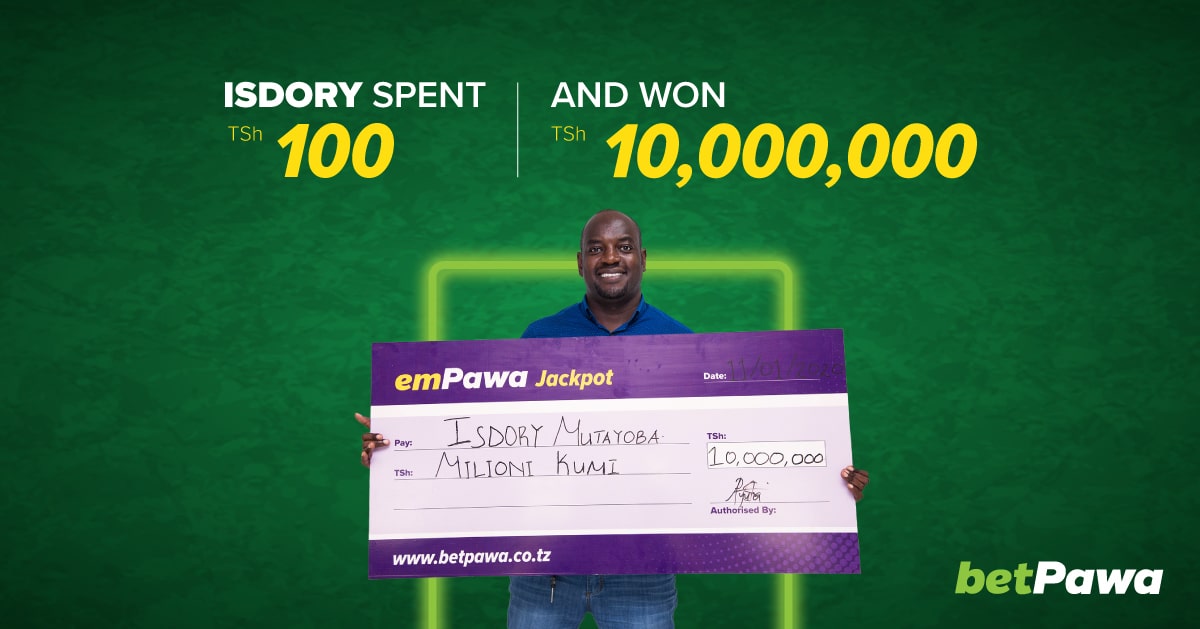 Isdory
Isdory Mutayoba was able to win TSh10,000,000 (before tax) on emPawa17 despite two of his selections being unsuccessful.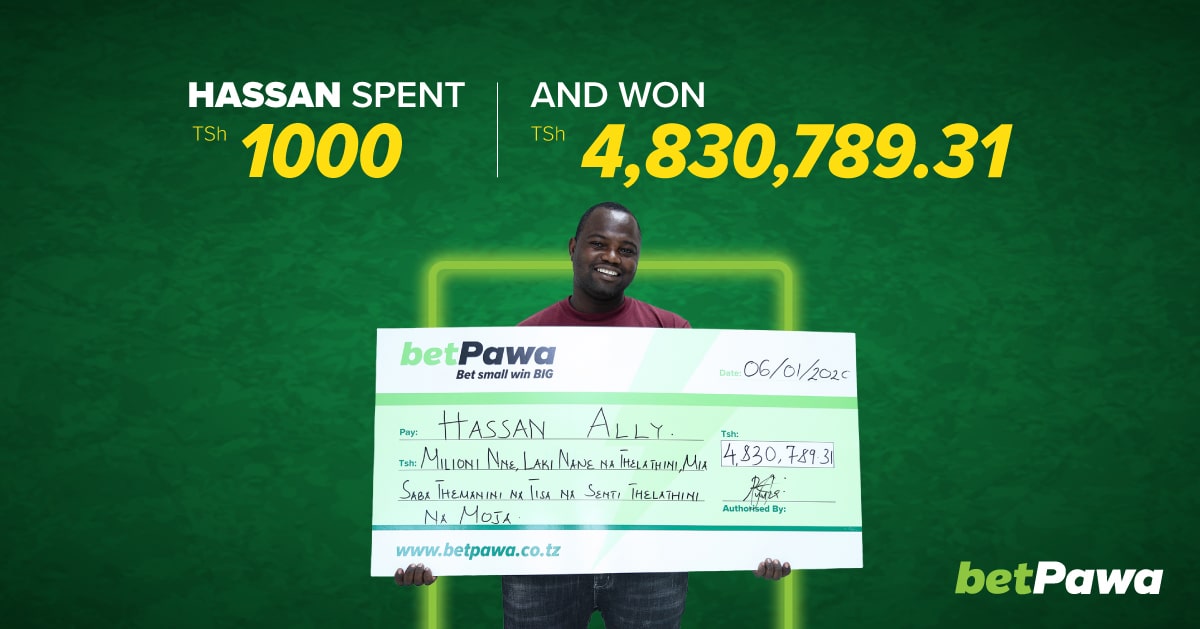 Hassan
Things are already changing dramatically for mechanic Hassan Ally after he won TSh4,830,789.31 from a TSh1,000 bet.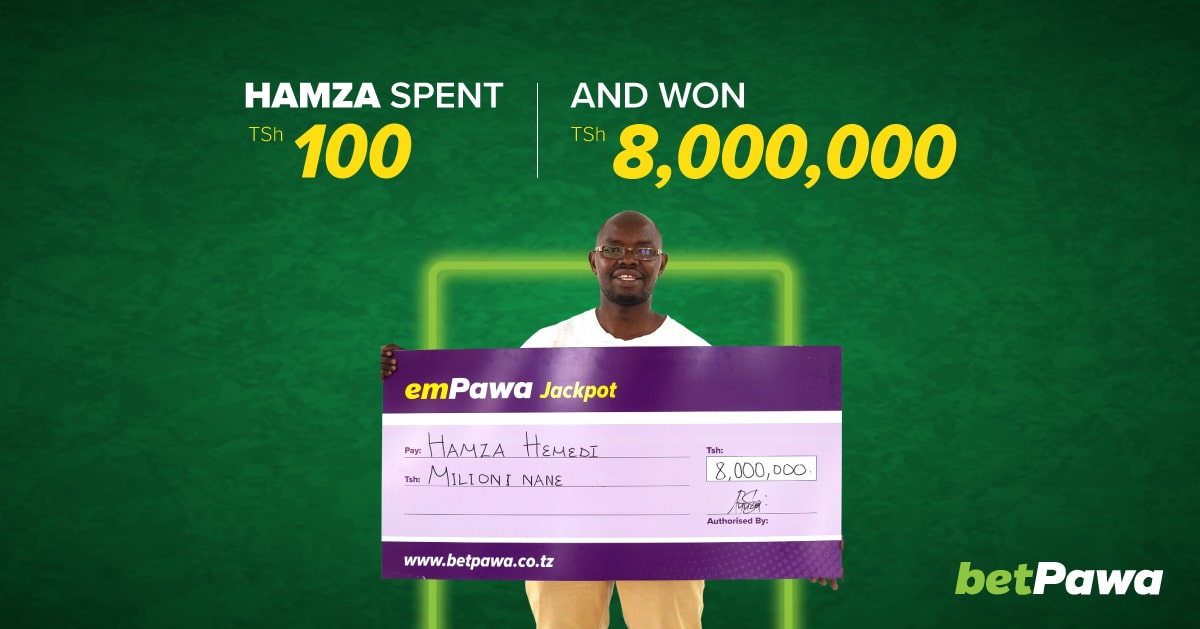 Hamza
Even with two results wrong, Hamza Hamedi won TSh8,000,000 (TSh10,000,000 prior to tax) with one TSh100 emPawa17 ticket.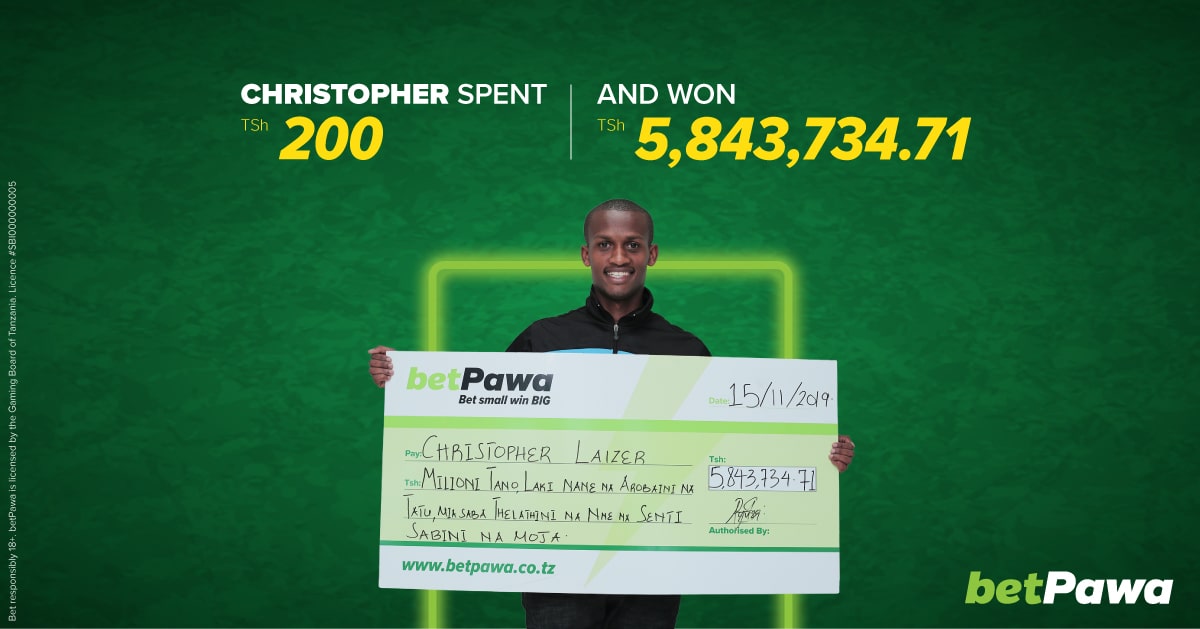 Christopher
Christopher Laizer correctly predicted 29 home victories in a single day to win TSh5,843,734.71 from a TSh200 bet.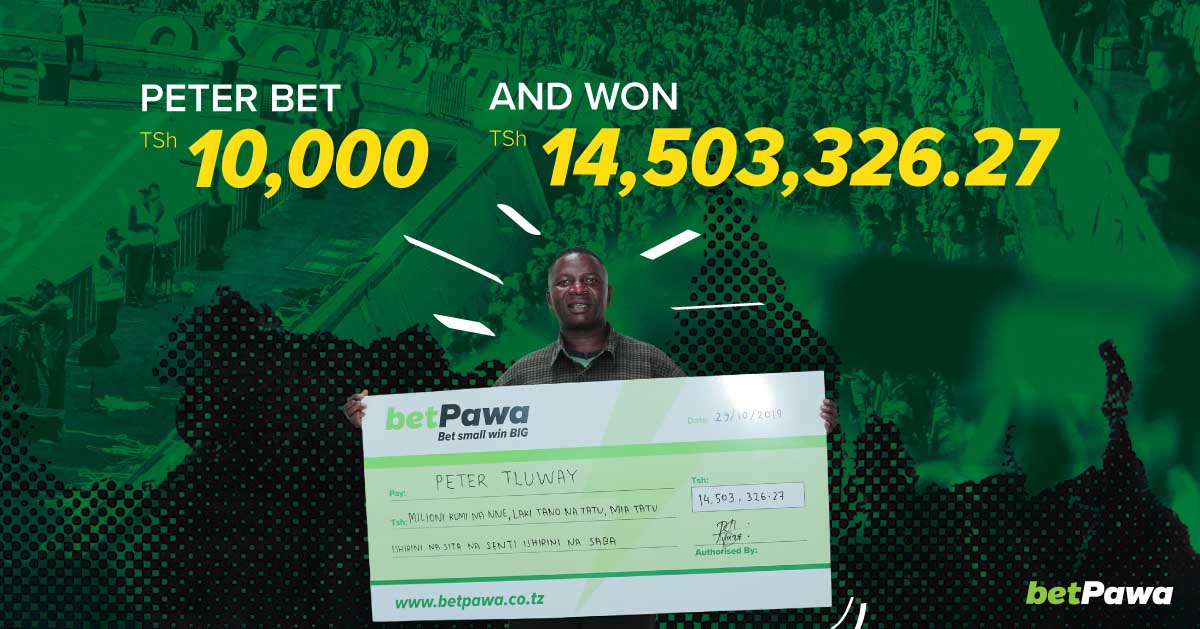 Peter
Peter Tluway turned TSh10,000 into an enormous TSh14,503,326.27 with the help of a 225% win bonus.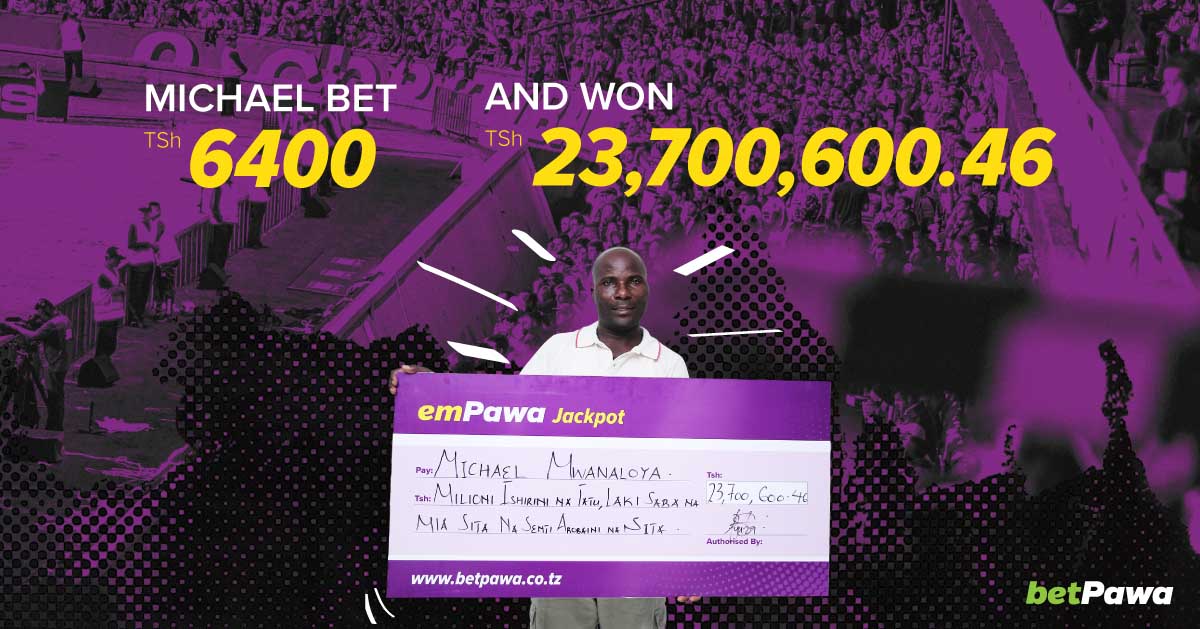 Michael
Michael Mwanaloya discovered that you don't even need to get every result right to win a life-changing sum playing our emPawa17 Jackpot game.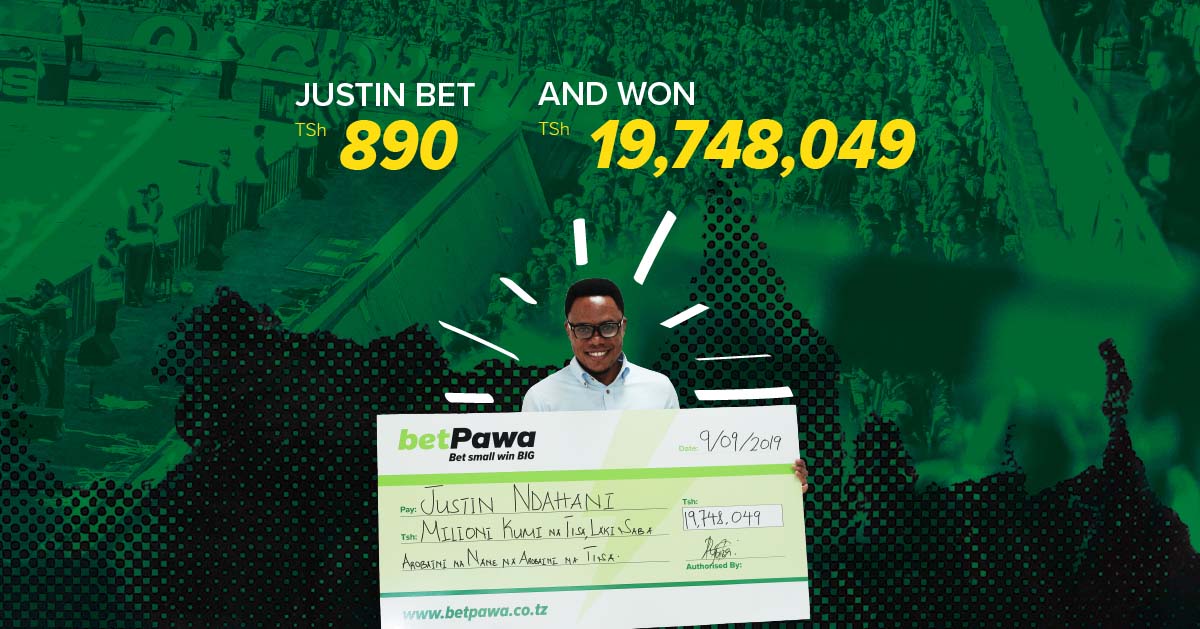 Justin
Pharmacist Justin Ndahani "can't describe the feeling" that you get when you bet small win BIG after he scooped 19,748,049 from Tsh890 bet with betPawa.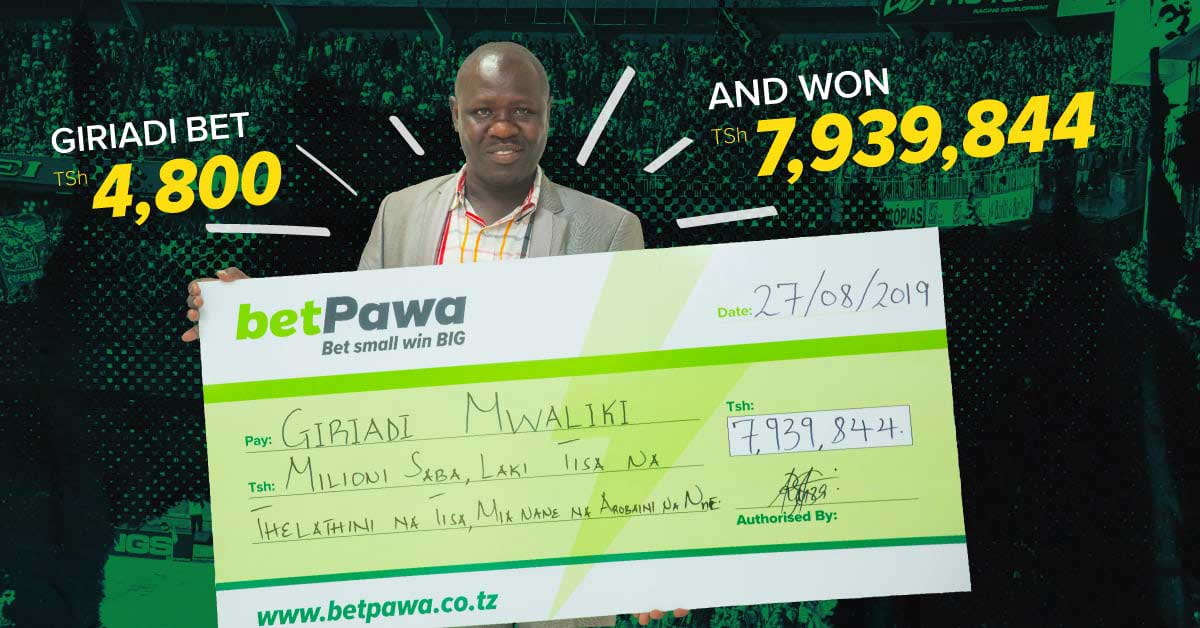 Giriadi
Giriadi Mwaliki turned Tsh4,800 into Tsh7,939,844.19 with some help from Tanzania's best win bonus.