Hamza wins BIG playing emPawa17 despite getting two results wrong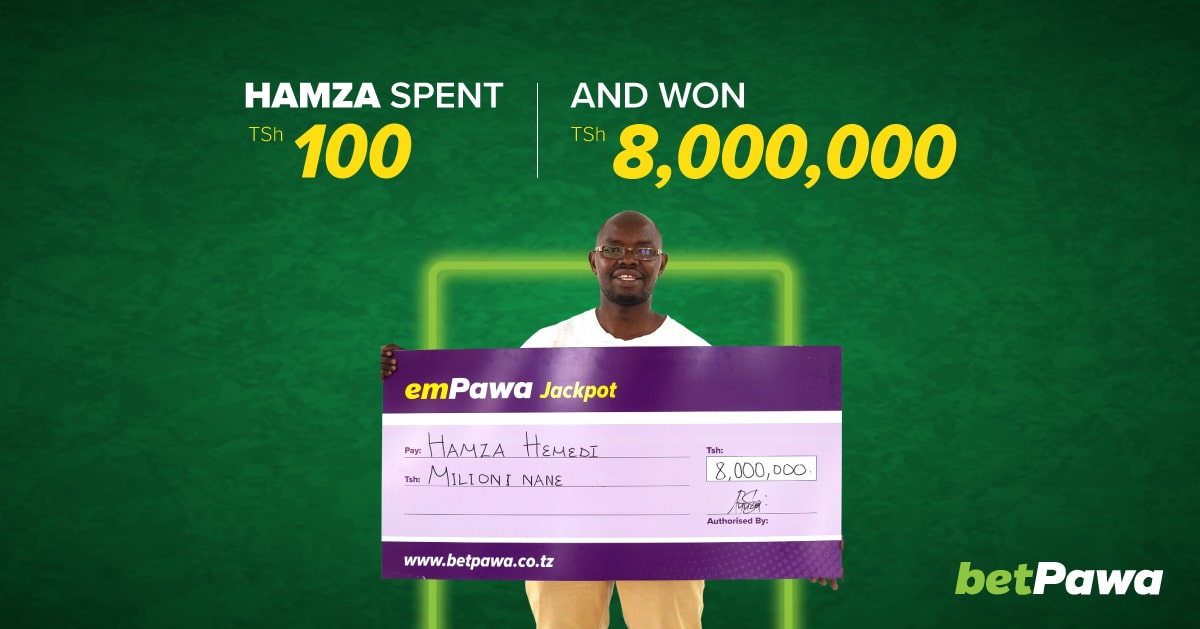 Hamza Hemedi got two results wrong but still won TSh8,000,000 (TSh10,000,000 prior to tax) from a TSh100 ticket in our emPawa17 game on 01/12.
Everyone who predicts at least 13 results right wins a prize, with TSh200,000,000 available to anyone who can get all 17 correct.
Hamza said: "I didn't even know that I had won. My friend Shaban is the one who saw it first but he thought it was TSh800,000. When I started withdrawing, I noticed that I've won TSh8,000,000. I was shocked.
"I really like buying the Jackpot tickets. The prices are cheap and the services are great. I got my money safely, and even while I was withdrawing huge amounts the customer support was there to guide me."
It didn't take him much time to fill out his ticket. "It was just a random selection I made. I wasn't thinking of anything," he said. He's started making plans for his winnings already though: "I'm going to meet up with the owner of a house and am going to check it. I'll have a place to sleep."
Want to win BIG like Hamza? Sign up with betPawa.
What are betPawa's Jackpot games? betPawa runs emPawa17 every weekend in Tanzania, where customers can win up to TSh200,000,000 from a TSh100 ticket. There are cash prizes for anyone who gets at least 13 results right. You can also play emPawa13 every midweek, with a TSh10,000,000 Jackpot for 13 correct results.
betPawa is the easiest way to bet online securely. Not only do we offer the best odds and the opportunity to bet small win BIG with a minimum bet of TSh1 and win bonuses up to 250%, we also provide 24-hour support to customers who need it.
Are you the next winner? Join here: www.betpawa.co.tz