From no smartphone to TSh4,830,789.31 – how Hassan won BIG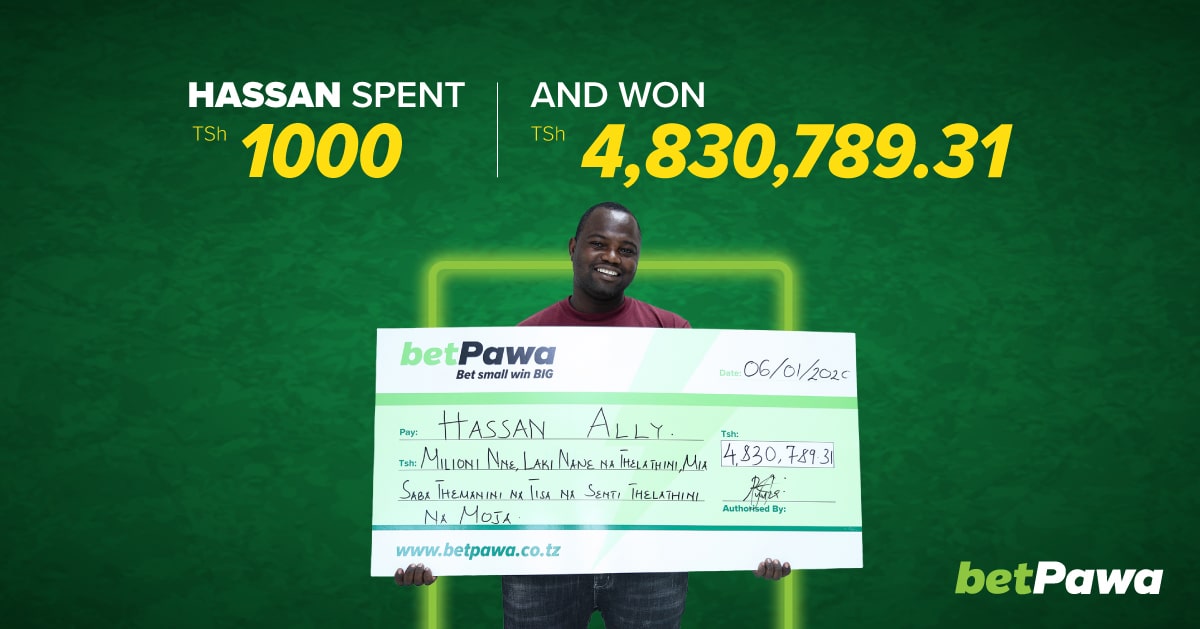 Hassan Ally has bought a smartphone and is planning to purchase some land after winning BIG with betPawa.
The mechanic staked TSh1,000 and won TSh4,830,789.31, helped by a 50% win bonus for betting on 12 legs. betPawa offer the best win bonus in Tanzania for all bets with three legs or more, including 250% for bets with 30 legs.
It took a while for Hassan to realise he'd won BIG though. "I didn't even have a smartphone, I was borrowing from my fellow workers who are at the garage," he said. "The next evening is when I knew I had won. The smartphone you are seeing with me right now, I bought it a few days ago."
So what else is he planning to do with his TSh4,830,789.31 winnings? He answered: "I had a goal of buying a piece of land and, as you know, land is an asset. And already I had some savings in my bank account. I believe with this amount which I've won, I'll be able to accomplish my dream."
"What I like most about betPawa is that I can literally bet with any amount, which leads me in betting responsibly, and betPawa has a lot of markets with great odds," he added.
Want to win BIG like Hassan? Sign up with betPawa.
What is betPawa's no minimum stake? betPawa offers its customers the genuine chance to bet small win BIG by allowing users to bet as little as TSh1.
What is betPawa's win bonus? betPawa offers the best win bonus in Tanzania, inviting users to win up to 250% extra. With 50% for 12 correct picks, 100% for 20 and 250% for 30, you get much more in return.
betPawa is the easiest way to bet online securely. Not only do we offer the best odds and the opportunity to bet small win BIG with a minimum bet of TSh1 and win bonuses up to 250%, we also provide 24-hour support to customers who need it.
Are you the next winner? Join here: www.betpawa.co.tz