Isdory only needed 15 out of 17 to win TSh10,000,000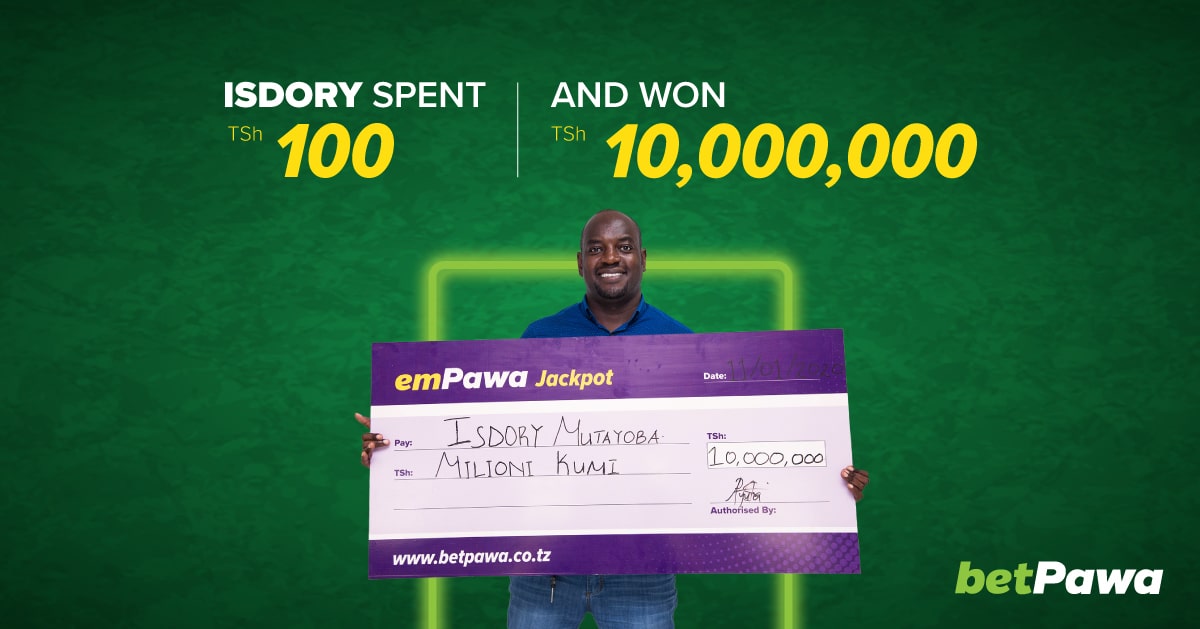 Isdory Mutayoba discovered the power of emPawa17 when he won TSh10,000,000 with a TSh100 ticket, despite getting two results wrong.
The Mwanza resident's success came in the 15/12 edition of betPawa's weekend Jackpot game, for which he bought multiple tickets. The top prize for 17 correct predictions is TSh200,000,000, with rewards for anyone who gets 13 or more right.
He said: "I was very excited and happy when I noticed that there was a winner of TSh10,000,000. I went straight to my statement and checked my balance and noticed I was the one."
"This is the biggest amount I've ever won, and my mom was the first person who I told," he added. "At first she couldn't believe it until I showed her the money transactions."
What will he do with his TSh10,000,000 (before tax) winnings? "I had a land before, so now I have officially started to build my house. With this money, I have already bought bricks, cement and other building materials," he answered.
betPawa also present emPawa13 every midweek. Tickets cost TSh100 and there is a chance to win TSh10,000,000 if you score 13 out of 13.
Want to win BIG like Isdory? Sign up with betPawa.
What are betPawa's Jackpot games? betPawa runs emPawa17 every weekend in Tanzania, where customers can win up to TSh200,000,000 from a TSh100 ticket. There are cash prizes for anyone who gets at least 13 results right. You can also play emPawa13 every midweek, with a TSh10,000,000 Jackpot for 13 correct results.
betPawa is the easiest way to bet online securely. Not only do we offer the best odds and the opportunity to bet small win BIG with a minimum bet of TSh1 and win bonuses up to 250%, we also provide 24-hour support to customers who need it.
Are you the next winner? Join here: www.betpawa.co.tz