Tsh19,748,049 win is just what the doctor ordered for pharmacist Justin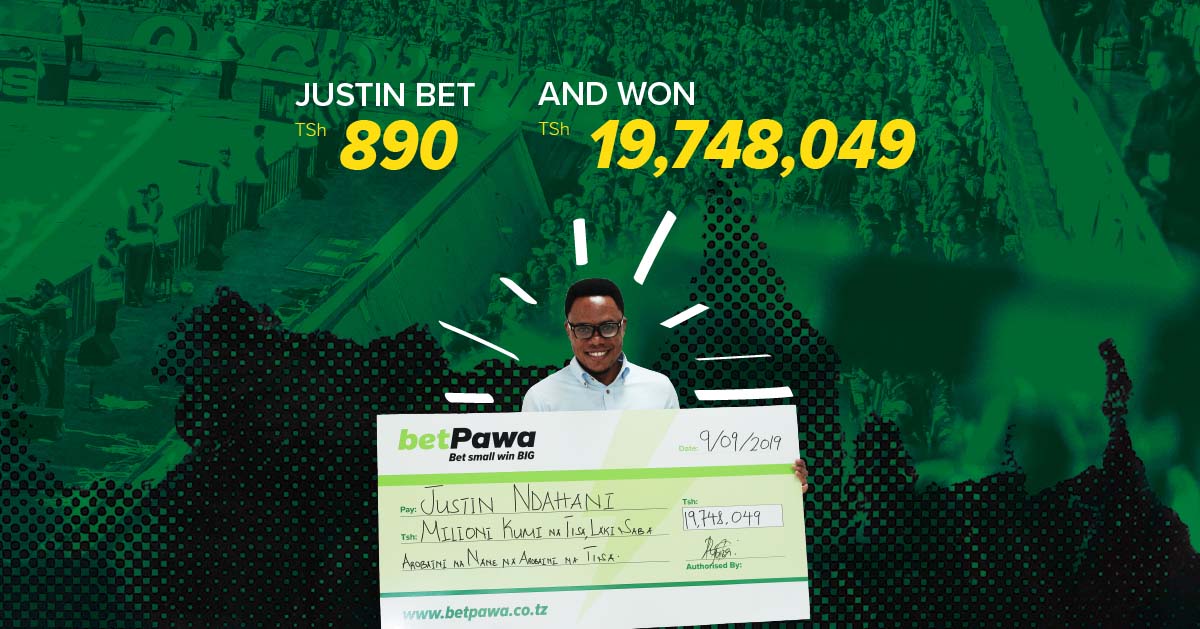 Dar es Salaam pharmacist Justin Ndahani "can't describe the feeling" that you get when you bet small win BIG after he scooped 19,748,049 from Tsh890 bet with betPawa.
His 23-leg multi masterpiece was all the more rewarding as it triggered a weighty 115% bonus from betPawa, the place for Tanzania's biggest win bonuses on bets of more than three legs, right up to a 250% top up on 30-leg winners.
"I was in an Uber heading to work, it was during the day when I had placed that bet. And then I posted my betslip on a WhatsApp group of my friends, and joked with them that when this ticks nobody should cry later," Justin recalls.
"My friend Tony is who I told first, since he is the one who was following up the matches results from the betslip. He called me a couple of times while I was at work reminding me five matches left! Another call was three matches left"
"When it had left just one match which just needed another goal, it happened. I can't describe the feeling, I was very happy."
Justin's betting tips and advice for other Tanzanians
"Never lose hope, just keep betting and improving in your research and wonders are going to happen," says Justin, whose well-chosen 23-leg multi featured matches from 14 different leagues across Africa and Europe.
"I don't have long time here at betPawa, I guess it's just between 3-5 months. But I like it here already."
"Betting is not a wrong thing to do. If you bet responsibly, and never lose hope, betting may take you places you've never been before."
"I want to own a pharmacy store in future, with this money I will do something about it which will generate more so as I can own a well-qualified pharmacy store."
Want to win BIG like Justin? Sign up with betPawa.
What is betPawa's no minimum stake? betPawa offers its customers the chance to bet small win BIG by allowing users to bet as little as Tsh1.
What is betPawa's win bonus? betPawa offers the best win bonus in Tanzania, inviting users to win up to 250% extra. With 50% for 12 correct picks, 100% for 20 and 250% for 30, you get much more in return.
betPawa is the easiest way to bet online securely. Not only do we offer the best odds and the opportunity to bet small win BIG with a minimum bet of Tsh1 and win bonuses up to 250%, we also provide 24-hour support to customers who need it.
Are you the next winner? Join here: www.betpawa.co.tz